Hi,
Discourse Chat has been added to this site. You need to have trust level 1 to use it – ping me if you are not already there, or better post something useful and discourse will automatically bump your trust level

To use, click on the chat button at the top:

Then you will see a chat window pop up: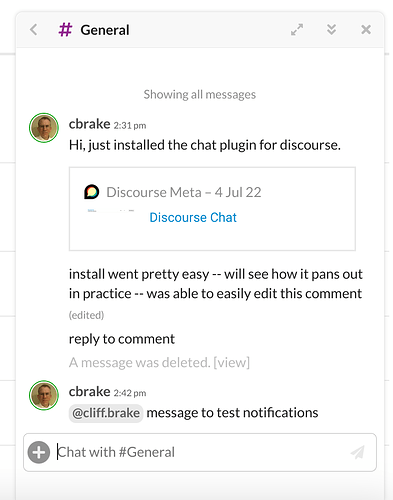 Seems pretty nice so far. It has features to edit/delete messages, move then to a topic, etc. Currently only the General chat channel has been set up. We can add channels for the rest of the channels if we feel that is useful.
cc: @trust_level_0