Just upgraded my mouse to a Razer Viper.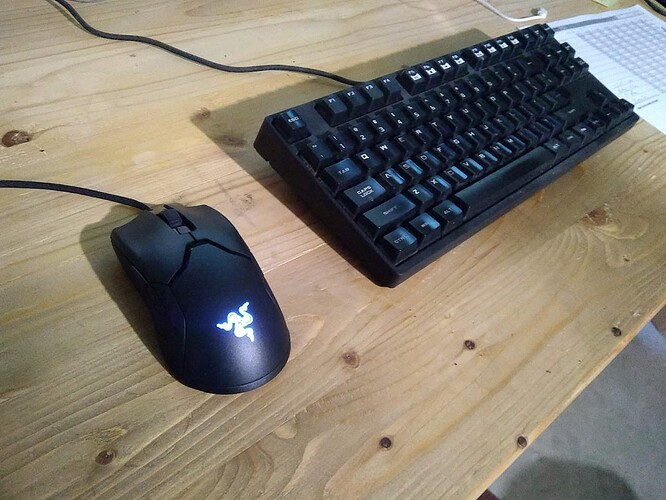 This is a "gaming" mouse. Not sure what that means, but I've been using small gaming keyboards for years, and really like them – mechanical keys are great, last forever, and provide good feedback when typing.
Some observations thus far on the new mouse:
quality seems much better than other mouse I've used.
is a little heavier than the average mouse which seems better for precise movements.
cloth cable cover on USB wire is nice – very flexible and hardly notice it is there. I don't use wireless mice as I don't want more batteries to maintain.
mouse is very sensitive – much more sensitive than the generic corded MS mice I've used for years, so will take some getting used to.
movements seem very precise – seems like the sensitivity/precision could be a good thing if I can make precise mouse movements with less hand motion.
buttons feel really good.
mouse wheel is a little stiff – does not seem like it will be good for a lot of scrolling.
Ambidextrous is important because I use my mouse mostly with my left hand, but occasionally switch to right hand for KiCad as shortcut keys are designed to be mostly used with left hand. I got started with left-hand mouse usage years ago when I broke my right arm on a backpacking trip and was forced to use my left hand for everything for a month or so. After this, I found I preferred left hand mouse usage for the following reasons:
mouse is closer to keyboard, so less movement required to reach mouse.
right hand gets used more for other things, so it seems good to balance out hand usage.
frees up space to right of keyboard for paper/pencil.