This is a very interesting interview – well worth the listen.
Toward the end of this interview, the author discusses OSS business models and has some helpful thoughts.
The below quote is a taste: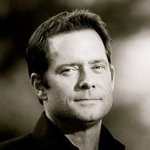 No, it doesn't. And to be honest with you, we're in a weird global situation, as we all know, and my hope and thoughts are with all the listeners, and I hope you're safe, and healthy, and all that kind of stuff. But when you're looking at a company and you're trying to figure out how to drive revenue, we talked a lot about different pieces, but I'll tell you, at the end of the day you're either selling a vitamin or an Aspirin. And when times get tough, people stop buying vitamins.
So if you can figure out a pain point and make it easier for folks, that always is easier than everything else. So for NATS, to be honest with you, it's two-fold. One is OpEx spend is too high; too many moving pieces, or just it's too expensive to put it on Google Pub/Sub if we're trying to do two million messages a second type stuff… So it's like "Great. We can cut your OpEx out. No big deal." Or it's that pattern we talked about early in the show, of "I've got lots of remote thingies that I all want to communicate, East/West, North/South, those central things, and I don't wanna have to worry so much about security", and it's just one ubiquitous communication stuff.
So those two pain points are what's mostly driving us as a business. Maybe not NATS as a project and an open source technology, but us as a business; it's solving those pain points.
Here is another article about Derek and his company.